By Royal Appointment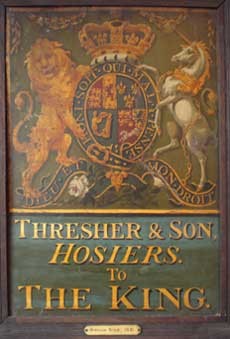 A Royal Warrant is no passport to perpetual patronage. It is renewed every five years, at which time one must convey consistency of quality.
Messrs Thresher and Glenny were first awarded theirs by King George III in 1783. The firm has
held on to it ever since, a feat matched by few.
Fashions, thank goodness, evolve. Standards
are steadfast. Long may they be upheld.