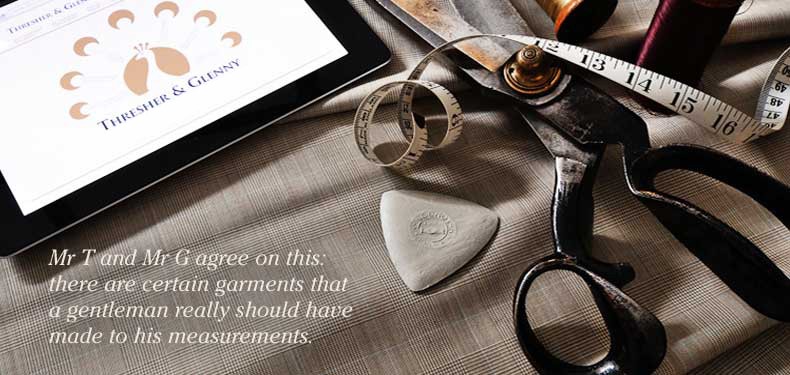 Made For You
The trouser, sports jacket and evening wear fall into this for some,
while others start and finish with the suit. So let's start there.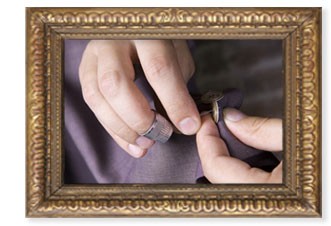 Full Bespoke
The traditional way to make an English suit by hand, hailing from times when hands were all one had. The result bears a less uniform feel - which, even in these days of excellent machines, some still cherish. Accordingly, we continue to offer the service.
Beware of those who misuse the term, claiming to offer Full Bespoke for Made to Measure prices! Nobody can offer genuine Bespoke without involving skilled craftspeople, time and several fittings, and it can't be done for less than really quite a lot. We may be more reasonable than most, but still far from inexpensive. Not even Mr Glenny recommends this option for most uses – but as ever, the decision is yours.
By all means use our Made To Measure Configurator to design your ideal suit - but do be aware that, given the above, a bespoke suit can only be created after
a personal visit.

Click through for appointment details

Made to Measure
A T&G tailored suit will fit you perfectly, marking you out as one who has his clothes made to
his personal taste. You will be measured by an expert outfitter: a unique pattern will be
produced, from which a unique suit will be made with all details chosen by you – with advice
on hand in the spirit of Messrs T and G.
Three or two button? Side or centre vents? Subtle or dramatic lining? Each choice says
something about the chooser. We guide you through this semiotic minefield to emerge intact
and fitted out to face the world.
We only offer outstanding fabrics, always from the best British mills except in the rare case where a mill further afield offers something unmissable. All will hang better than inferior cloths: most will outlast them.

Click through for appointment details
Made to Order
If you've a 43 chest with a 33 waist, most people's suits won't quite fit you.
A quick squint around any morning train carriage will reveal that the majority of men don't mind this. We do.
Our Made to Order service allows you to wear a suit that really fits, configured exactly as you'd like, without the same wait as for Made to Measure.
The difference is in the appointment. There isn't one. You fill your measurements into our Configurator and we set to work.

Click through for appointment details