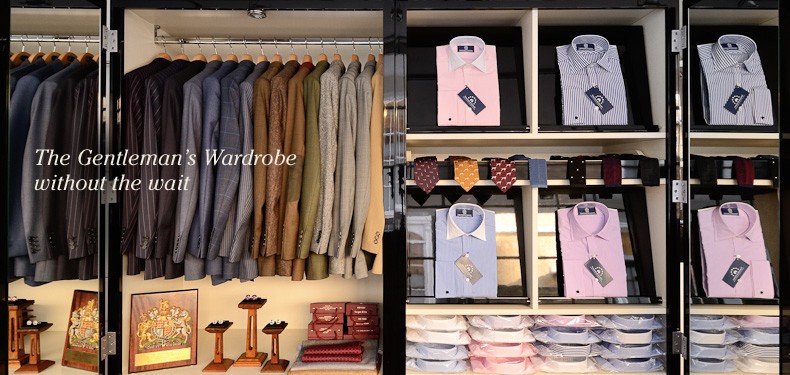 The Clemdan Ready For Service Range
Awaiting your frame and limbs
Mr Clemdan was the chap in charge of our pioneering ready-for-service collection
over a century ago. He made such a good fist of it that when he retired we kept
his name on. Much like the clothes themselves, it's lasted rather well.
All Clemdan clothes are produced to the same standard as their made-to measure
cousins,just without the fidelity to one's precise whim. There are many who
find these "Essentials" quite sufficient.
They still bear distinctive T&G details: each shirt comes with a separate
collar, each suit with side adjusters. Click below to browse the range.